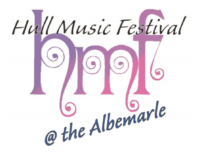 The Hull Music Festival started in 1906 and apart from the years between 1940-3 has been held annually ever since.  It has always been a competitive festival and became hugely popular in the 1950s (Festival of Britain) through to the 80s.  It became one of the largest music festivals in the country!  The large range of the festival's classes (piano, vocal and choral, instrumental, verse and drama, schools dance and recorder) mean that a whole week of performances and adjudications are needed – both during the daytime and in the evening.
In 2007 entry numbers began to fall and the survival of the festival was threatened, but managed to keep going.  In 2015 the organisation of the festival changed and the venue was moved from Hull City Hall to the Albemarle Music Centre.
Hull Music Festival is now attracting increasingly large numbers of entrants at its new home.  It takes place in March/April each year and is supported by Hull City Council.
The Stage Dance Section continues to flourish and is held at The Freedom Centre during the February half-term where it attracts around 1100 entries.
Hull Music Festival 2017 classes:
Saturday 1st April                    Sunday 2nd April                    Monday 3rd April                    Tuesday 4th April
Wednesday 5th April              Thursday 6th April                 Friday 7th April